About Pawlovich Chiropractic in Saskatoon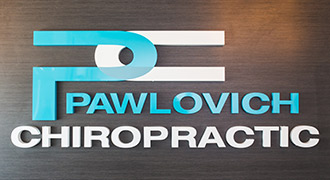 Dr. Andy Pawlovich has been a chiropractor for nearly two decades practicing in Saskatoon and Rosetown and serving the surrounding communities such as Kenaston, Hanley, Dundurn, Clavet, Warman, Martensville and Aberdeen.
Our Practice Goal
Physical injuries and stressors in everyday life can create nervous system interference and spinal dysfunction. The nervous system (brain, spinal cord and nerves) is the master system of your body and our goal is to get it functioning as optimally as possible so that you can perform at a higher level.
Dr. Pawlovich performs specific chiropractic adjustments to the spine and other joints in order to remove nervous system interference.
Teaming Up for Better Health
Our goal is to make your experience in our office stress-free. We are here to help you get the care that you require and deserve. We are respectful of your time and aim to be efficient. However, we pride ourselves on taking the necessary time to address your needs and will not rush your visits.
We love to provide care to entire families and our patients range from babies to elderly. Dr. Pawlovich is able to give gentle, pinky-finger adjustments, especially for our delicate, tiny patients.
The team members at Pawlovich Chiropractic are dedicated to "teaming up" with you in order to help you achieve the results you are seeking. We intend to influence our community, city and beyond to make more informed health care and lifestyle decisions.
Helping Athletes and More
Dr. Pawlovich is the chiropractor for the Saskatchewan Roughriders football team while they attend training camp in Saskatoon. He is also certified in treating on-the-job injuries and automobile accidents.
We also help with a variety of conditions and cases: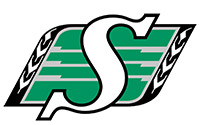 Hip problems
Workers Compensation (WCB)
Auto Accidents (SGI)
We are here to address your health concerns in a professional, stress-free environment. Our accommodating practice is conveniently located in the new Stonebridge Centre on Preston Avenue South.
In order to see if Dr. Pawlovich can help you, give us a call today to schedule a
visit! (306) 244-7080
---
About Pawlovich Chiropractic | (306) 244-7080